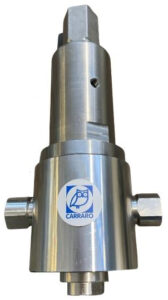 Specifications

Threaded ends NPT-F, Flanged ANSI (on request)

Stainless steel (316SS), Monel

40 - 135 barg. For higher or lower pressures contact our technical department

From ¼" up to 2" (DN ¼" only with threaded end.)

With HBNR -25°C, with FKM -10°C

With HNBR +120°C, with FK +200°C

Class IV for metal seat. Class VI for soft seat.