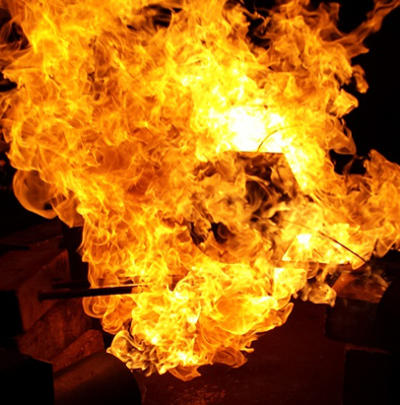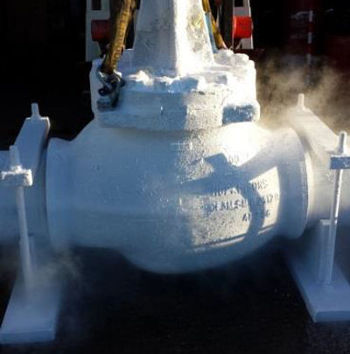 Qualification and Testing for Valve Manufacturers, Skid Package Manufacturers & End Users
Our local business partners can provide support with a wide range of product Testing and Qualification including:
Gas testing (Submerged if required) – up to API 30ksi (Nitrogen/Helium/Mix)
Methanol testing – up to 10ksi
Burst testing
API 6A – PR2
API 6A PSL-3G
Cryogenic testing (BS 6364) – up to 10ksi
Thermal testing –196°C to + 400°C (Environmental cabinet x 2)
Shell TAT – MESC SPE 77/300
Fugitive Emissions – ISO 15848-1 and ISO 15848-2
Hydraulic Testing up to 40ksi
Flow Testing – IEC 60534 (DN 50 and DN100 Flow Lines)
Fire Testing – BS EN 10497/API 607/API 6FA – up to API 15K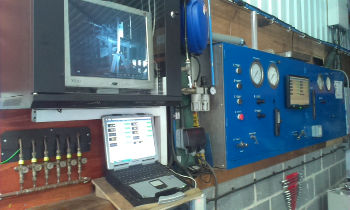 Test Facility
Our test facility is capable of testing any valve type or class up to and including DN 400. All test instrumentation used is calibrated in-house by Concept2Engineering engineers using master equipment that is certified by UKAS accredited laboratories. Concept2Engineering have two large test cabinets (6m x 2.4m x 3.0m) both of which are fully blast proofed and fitted with CCTV enabling tests to be witnessed from the safety of the workshop or office.
Oxygen depletion detectors and alarms have been installed to ensure the safety of test engineers and 3rd party inspectors for any tests involving liquid Nitrogen or any other asphyxiant gases.
Data logging software is used to capture and record all temperatures and pressures for inclusion in the final report; this data is displayed in real time on screens at the test panel for continual review by the test engineer and 3rd party inspector.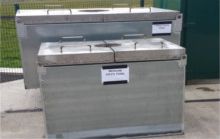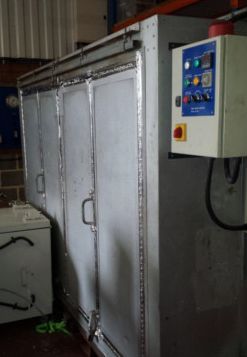 Test Equipment
Portable Hydro test unit –2600 Bar (3 SC pumps)
Gas Test Panel – 1400 Bar (3 Haskell gas pumps)
Gas Booster – 2600 Bar (2 Haskell gas pumps)
Calibrated Pressure Gauges (Over 50 for Gas and Hydro Testing)
Calibrated Pressure Transducers (Various models and pressure ratings)
Calibrated T and K Class 1 thermocouples
Gas Flow Meter
2 Water Flow Meters (2" and 4" Flow lines)
Demineralised Water Production Unit
Various Hydro Test Rigs, complete with hydraulic rams
Wilo Pump (4" Flow line)
Grunfoss Pump (2" flow line)
Cryo Store 500 x 2 (Liquid Nitrogen storage up to 850 L)
Large environmental chamber, -100°C to +350°C (2.75m3 Internal Volume)
2 Small environmental chambers, -100°C to +350°C (0.5m3 Internal Volume)
3 Cryogenic tanks (Large-2.75m3, Medium-1.60m3 , Small-0.5m3 )