Control Specialists
R K Control Instruments Pvt Ltd is a pioneering company manufacturing control valve instrumentation based on a collaboration with Brown Boveri Kent Introl Valves in 1982. The company has the in-house capability to design and manufacture accessories and actuators using the best in class software for 3D modelling, simulation and analysis. Our designs are manufactured to ANSI, ASME & API standards. Accordingly, we are Lloyds Register certified for processes under ISO 9001 Quality Management System.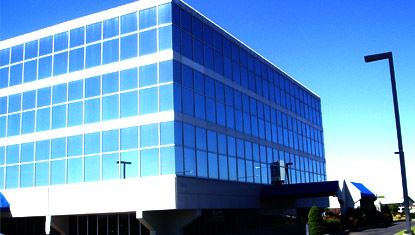 RK VOLUME BOOSTERS
RK Volume Boosters are normally used to reproduce pneumatic signals in 1:1 ratio whenever input isolation or increased flow capacity is required. These high capacity volume boosters, with a fixed minimum deadband, are designed to substantially improve the stroking speed of large actuators. Actuators retain their normal slow and stable responses as long as their signal fluctuations remain within the deadband limits that are determined by adjustment of the equalising / bypass valve within the booster.
Specifications :
Supply / Output connection : 1/4″, 1/2″ or 3/4″ NPT (F)
Signal Connection : 1/4″ NPT (F)
Maximum Supply Pressure : 10 Kg/cm2
Pressure Ratio : 1 : 1
Application : To reduce the response time, particularly of large actuators.
Features:
Quick response with increased actuator stroking speeds
Maintains correct actuator positoning at high stroking speeds
Adjustable bypass valve provides good operational sensitivity
High stability which allows normal slow actuator response to slow signal changes
Capable of using high pressure plant air supply
Different Booster sizes available to suit a wide range of actuator sizes
Main internal air supply valve with soft seat insert for tight shut off
Highly corrosion resistant with external stainless steel retaining screws and internal wear parts
Stainless Steel and Aluminium construction available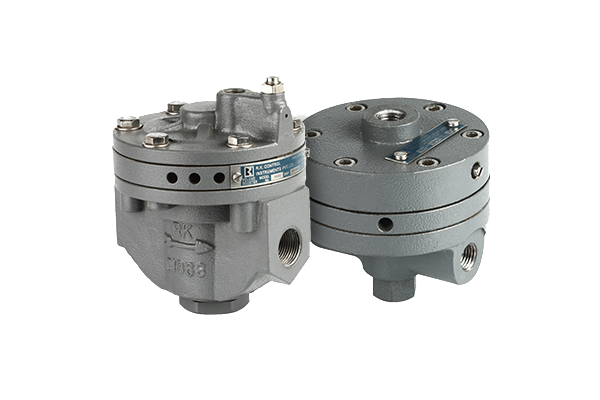 RK FILTER PRESSURE REGULATOR
The RK Filter Pressure Regulator is a reliable unit designed for instrumentation. The design is especially well suited to controllers and instruments besides actuators, air cylinders and a wide range of industrial pneumatic systems and equipment. RK Air Set is ruggedly designed and constructed and shows excellent performance characteristics. Quality materials are used, to ensure long and trouble free operation.
Inlet Pressure : Upto 10 Kg / cm2 (150 psig)
Outlet Pressure : 0 to 120 psig with spring ranges of 0 to 30 psig, 0 to 60 psig to 0 to 120 psig
End connection : Inlet / Outlet / Gauge : 1/4″ NPT (F)
Filter Element : ABS plastic, 25 microns and 5 microns option. Stainless steel option available
Features:
Self – relieving
Higher capacity and lower droop
Soft seat construction in both the pressure reducing and relief section
Aluminium or Stainless Steel material option
Rugged, corrosion-resistant construction
Filter size options available to suit different applications
Economic design with minimum moving parts
Superior regulation characteristics
Excellent stability and repeatability
Effect of supply pressure variation is negligible
Ideal for control valves and power cylinders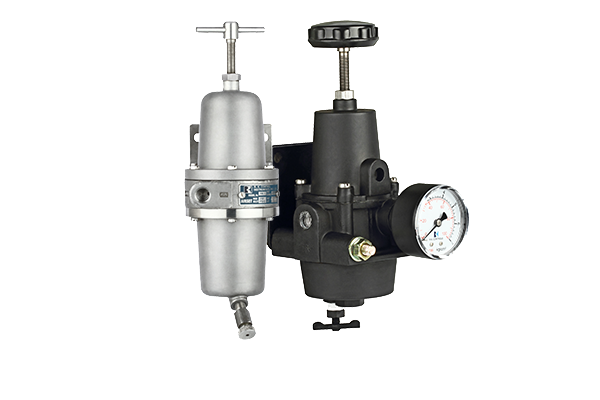 RK AIR LOCK
The RK Air Lock is a reliable unit for achieving a stay-put condition of control valves on air supply failure. The air pressure is blocked inside the diaphragm chamber (or piston cylinder) of the actuator, when the supply air pressure falls below the desired set level. Quality materials are used and each unit is pressure and leak tested, to ensure long and trouble free operation.
Specifications : Air Supply Maximum : 10 kg/cm2g
End connection : 1/4″ NPT (F)
Material : Aluminium or Stainless Steel option
Application : To achieve stay-put condition on supply failure. In-built manual relief valve is provided if the control valve has a manual handwheel. This exhausts the air from the diaphragm chamber when the handwheel is operated to avoid damage to the actuator diaphragm.
Features:
Wide cut-off range (1-4 kg/cm2g or 2-8 kg/cm2g)
Manual relieving provided
Corrosion-resistant construction
Economic design
Minimum moving parts
No leakage in pressurised condition
No drift in the cut-off value
Ideal for control valves and power cylinders
Design for double-acting actuator available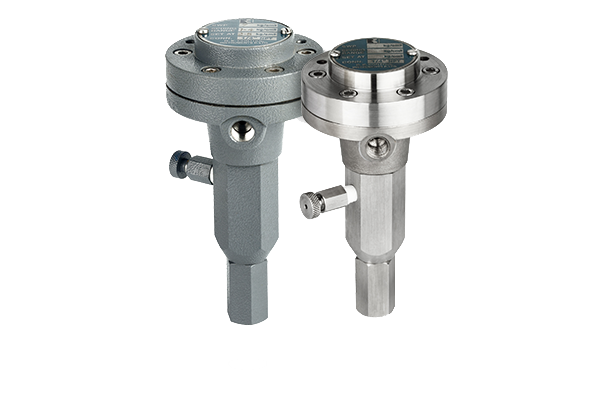 RK CONTROLS ACTUATOR

RK Controls manufactures pneumatically operated actuators in-house.
Sizes : 38 to 600 sq.in, Spring & Diaphragm Actuator 10" dia. to 24" dia. Piston Actuator
Features : 10″ dia piston type (Double Acting/Single Acting)
Linear stroke
Single acting or Double acting
Multi-spring actuator option for compactness
High power
Fast response
Low hysterisis
Field reversible
Flexibility in selection of springs
Manual overide option – Top mounted or Side mounted